About
---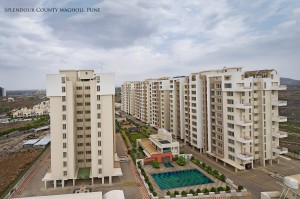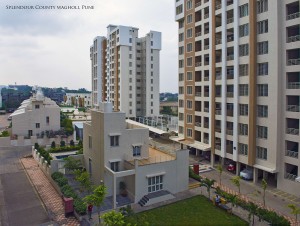 About Profession – Vikram Potdar is a Civil Engineer having 25+ years of varied experience in real estate and construction sector across sales, marketing, government liasioning, project management, brand development, product planning and cash flow management.Recently he has developed a 400 units residential project in Pune India.
Vikram started his career in 1991 as a Survey Engineer in Mumbai, India and successfully completed survey works of Reservoir Capacity Survey of Dam, Large Industrial areas Survey, and Yard Re-modelling Survey of Railways.
Moved to Pune, India in 1992 and successfully completed many industrial construction projects whilst working in reputed Construction and EPCM (Engineering Procurement and Construction Management) companies such as Bovis Lend Lease projects (Australian MNC for a Coca Cola bottling plant project),   JBM Group Delhi (Auto ancillary company),   Ashoka Buildcon Ltd. (Industrial and Infrastructure Construction Company), Daewoo Electronics Ltd (erstwhile South Korean MNC, 7th in Fortune 500 1997).
Since November 2001 Vikram is an Entrepreneur in the field of Real Estate, Construction Sector and Turn Key Interiors Projects Management and added prestigious logos to his kitty that of  Taj Hotels, Citibank, Shapoorji Pallonji, Skoda  Auto, Hueco Electronics (German Auto Ancillary) Symbiosis International University and many more.
As a compassionate and sensitive human being Vikram's basic nature allows him to easily connect and intermingle with various people across all ages, and ethnicities and precisely that is the "mantra" of his multi-dimensional personality.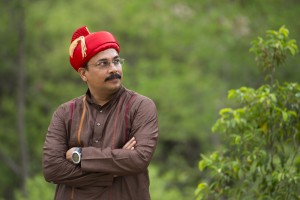 About Wildlife Photography – Vikram Potdar is one of the most respected wildlife photographers in the country. Since a very young age, he has always been fascinated with nature. But it was only in 2006 during a visit to Nagerhole in Karnataka, he was introduced to the various facets of nature and wildlife that left him enthralled. In 2007, during a visit to Kanha Tiger Reserve his interest further developed.
To capture the magnificence wildlife offers Vikram took up photography as a hobby. He invested in his first DSLR camera after this trip. There on what started as a whim has now practically become his life. A self taught photographer, Vikram has come a long way studying the technicalities and intricacies of photography through in-depth research, several retakes and hands-on learning. There was a lot of hard work and study in between. It was only in 2009 that he took up photography professionally investing in premium equipment and competitive gear.
In seven years, Vikram's passion towards the art of photography and his equipment has only increased. His various stints in photography have taken him to six continents, 22 countries, two polar regions i.e. Arctic and Antarctica and to more than 120 different locations in the world. He has travelled to most of the national parks in India and many international wildlife destinations. He has contributed almost 611 days of his life to photography covering rare and endangered species in their natural habitat across the world.
A man of perseverance, Vikram has even undergone extreme conditions, ranging from  - 48° Celsius to 46° Celsius, windy and very wet conditions, entered active Volcano caldera to capture the picture perfect moment.
For example, to shoot his iconic Mother polar bear and cub in the den picture in Churchill, Canada, he had to spend 90 hours in – 48° Celsius for 9 days. At the end of it, he saw bear only for twenty minutes and composed the beautiful image which is for all of us to see.
While travelling to Antarctica, he braved the dreaded Drake passage where the wind speed is anywhere between 30 and 80 kilometres and the waves reach upto 30-40 feets. Definitely, not something for the weak hearted.
However, he is not complaining because he feels that photography has helped him push his limits and become a better human being. Physically and mentally, he believes that it has improved his patience, will-power, endurance, perseverance, and courage tremendously.
Vikram's work has been immensely appreciated amongst his counterparts and nature lovers for its knowledge of subject, brilliant composition, in-depth camera knowledge and technicalities, anticipation of wildlife movement, foresight and rich quality. He has participated in various exhibitions and has presided as a judge in several photography competitions. He has contributed to several well known publications like National Geographic Creative website, Magazines – Saevus, Better Photography, Sanctuary Asia, apart from various newspaper publications. Adding a feather to his cap is the "Special Mention Prize" that he won in the Wild Maharashtra Photography Contest Organized by MTDC and Sanctuary Asia. He was also felicitated by Hon. Mayor of Pune City  for beautification project of Taljai Hills, Pune.
With a philosophy of giving back to society Vikram conducts informative and interactive wildlife photography slide shows in educational institutions, corporate companies and works closely with NGOs and Forest Department for creating awareness about global warming and conserving natural resources like water and clean air.
He uses following Nikon equipments:
Camera Bodies: Nikon D 4 and Nikon D 800 E,
Lenses: Nikkor 600 mm f/4,   200-400 mm f/4,   70-200 mm f/2.8,   24-70 mm f/2.8,
14-24 mm f/2.8,   Micro 105 mm f/2.8,   16 mm f/2.8
Tripod: Gitzo 5541, Wiberley Head WH 200., GoPro Hero 4
Note – All the images are available for Sale. Those are Printed on Hahnemühle Fine Art Paper with a 12 Color HP printer.